Volatility is our Friend- economic update
The start of 2018 began with a subdued performance for the Canadian economy.  There has been economic momentum heading in to the second quarter due partly to slightly higher crude oil prices and a predicted 2% economic expansion for the rest of the year.
Our interest rate increased in July by a quarter percent. The central bank said it expects the Canadian economy to expand by 2 per cent per year on average between 2018 and 2020, noting that recently implemented tariffs on steel and aluminium will likely have only "modest" effects on growth and inflation.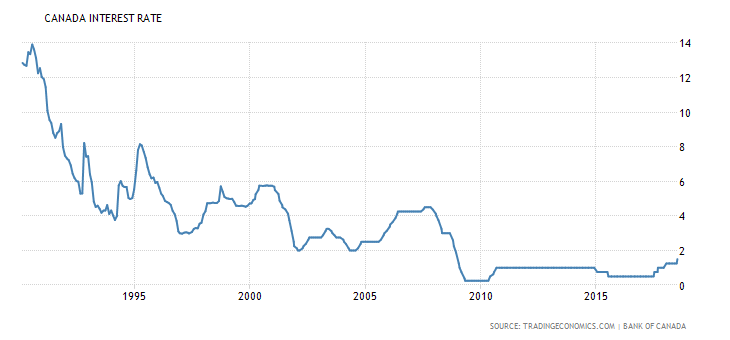 With the current potential political risks and inflation risks, we can remain cautious that we will not see the double digit returns this year that we all hope for. 2018 will mark as the year that volatility returned to equity markets. After an unusual persistent period of complacency that extended two years.
So what does the return of volatility mean for our economic forecast?
Not much.
Remember, volatility is our friend. Human nature tends to work against us when the markets change but the principles of investing wisely haven't changed.  The future growth in your portfolio comes not only when the market increases. But also from the disciplined understanding your fund managers are not done buying yet.  There is opportunity in volatility for your fund managers to continue to purchase quality, high value-based companies.
Like a broken record, you have heard me say, "Let's stay the course!"
Contact me and lets talk [email protected]